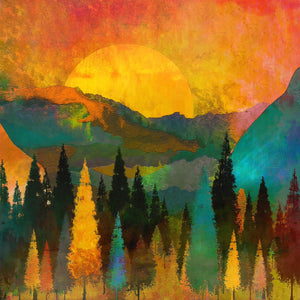 This one is meant for this special day.
Interplanetary travel may indeed become a real norm in the future just like all the technological advancements we've got today that seemed merely magical in the past. However, it is not yet so. We've only got one planetary home at this point. Earth is still the only one we've got. Environmental protection is inevitable no matter how we carry it out or in whatever side of the sustainability argument we may be.

That's what we have in mind here at Store with a Heart® as we take micro yet still heartfelt steps to be more eco-friendly in ways we can.

WHAT WE DO NOW

Reduce

We aim to reduce the use of finite earthly resources wherever and whenever possible. Here are samples of how we do this.

Our printed products - mugs, shirts, face masks, caps, pillow cases and all - are made on demand. We don't print them until you order them. Thus, we limit resource usage to when they're needed.

Our store is a gift store. Yet we gift-wrap your items only as an option. We minimise packaging material usage without compromising your items' presentability and safety from loss or damage.

Where possible, we source your gifts from our fulfilment centre nearest to your shipping address. Such is to ensure that they could take the shortest route from one point to another. It's not only economical as it enables to give you better prices, greater value for your money and faster delivery, but it means there's less carbon emissions too.

Reuse

What's not a problem doesn't have to be solved. If something can still be used, we choose to do so instead of throwing it to the bin and have it piled too high up in garbage dumps or polluting our seas and waters. Thus, some if not all of our items will go to you still in their original manufacturing packaging.

Recycle

If materials cannot be reused, they may still be tweaked to serve another purpose. For instance, if we cannot reuse a packaging box for the same items, we use it for storing or sending a different set of items.

Reinvent

Reducing, reusing and recycling are not entirely new concepts. They are classroom ideas that should get stuck into everyone's psyche. Yet it's easier to forget the basics or to be swayed by other competing priorities at times. We are choosing to revisit these classic ecological principles as we strive to find newer, viable, and workable ways to more sustainable practices. Yes, we're starting off with our workplace - solar panels, limiting the use electricity and other materials, and the like. We're going out of the box, too, in ways like the following:

We've partnered with Offset in ensuring that every gift delivery from our store to you is carbon neutral.

In addition to a growing array of other products, we are also continuously sourcing for ethical as well as eco-friendly products to offer you.

Our research has also made us stumble to a new breed of items we didn't think existed. Instead of the traditional water-wasting and resource-intensive printing methods, the heat press technique proved to be earth-friendlier and not only economical. Our use of continuous ink eco printers meant less cartridges and wastage in addition to more vivid, longer-lasting yet more affordable prints. We've found eco bubble wraps, unique Kraft paper products, eco mailers, the world's first biodegradable packaging tape, among other innovative materials too. We're excited to find out other new ideas and inventions out there throughout our journey.

OUR BHAG FOR THE FUTURE

A small business starts like what it's called - tiny. This doesn't stop us from aiming higher.

Our Big, Hairy, Audacious Goal (or BHAG for the terminology conscious) is to become certified carbon-neutral in 5 to 10 years.

Some would say that is not good enough. Some would say it's too ambitious.  Either way, we are keen to taking minute yet determined strides to do our part in making our world a better place one gift at a time. Admittedly, we are still not half way or even a quarter of the way in achieving our goal. We are choosing not to be daunted and to keep on moving forward.
CHOOSE ECO
We've got a range of earth-friendly gifts to warm your or your gift recipient's heart too. 
Further, buy these products and use the code EARTH on checkout to get your 10% discount and we will also make a donation to help feed the hungry through Pledge (previously known as Pledgeling Foundation). 
Make a difference today. Shop from the collection and make someone smile too.
Shop our fairtrade and organic range
Thank you for joining us in paying it forward. Let's continue what we have started.
---