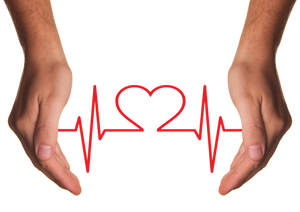 NSW and QLD Flood Relief: Top Ways You Can Help Even from a Distance
Floods and natural disasters may be what they are – natural. Yet the devastation and havoc that they wreck are not something that we can all deal with as easily as would like. Since February and until this post's publication date, a considerable number of places in Queensland (QLD) and New South Wales (NSW) are being inundated by flooding. Never in my entire life have I imagined the waters near the Sydney Opera House to become that murky. Lives had been lost. Lots of residents are displaced. The pandemic is not over yet, and this tragedy strikes.
Things may seem bleak, yet there's hope. You can help make things better. If you've got family, relatives, and friends in the besieged areas or if you simply would like to extend a helping hand but you are far too distant, you may be wondering how. Fear not because it's still possible even so.
Here are some of the myriad ways.
Provide Helpful Information
At times, it's easier to panic and to scramble for the most important information. If only we know everything when we need them, right? Well, there's help and we could let those who are in dire straits know what they could get hold of if they are eligible.
Firstly, there are federal and local government grants and assistance available for those affected by the floods. At the federal level, there's help from Services Australia while the NSW and QLD governments have their respective assistance programs for eligible residents. It's another high time to set political parties aside and to let what's generally beneficial work as intended. There's a one-time 1000 AUD per eligible adult and 400 AUD per eligible child through the Australian Government Disaster Recovery Payment scheme. For Richmond Valley, Lismore, and Clarence Valley residents, there are extra payments too. The better thing is that the above amounts are not the only financial support available, as there are more.
ABC News has a good summary of what's being offered to eligible residents via this link: https://www.abc.net.au/news/2022-03-10/floods-damage-compensation-payments-what-is-available/100895118.
Make the Barbie Count with Bunnings
Heading off to Bunnings and looking forward to a snag? Then make that trip worthwhile with a sausage sizzle and the chance to help contribute to the flood relief. Bunnings has pledged to donate all proceeds to GIVIT Storms and Flooding Appeal. GIVIT is working hand in hand with government offices to provide the necessary supplies and services for their respective areas.
Satisfy your stomach cravings, stick to the routine, and make a difference with the BBQ. If you can't make it to a Bunnings outlet, don't worry. You can donate online, too.
When: Friday, 11 March 2022 (9 am to 4 pm)
Where: All Bunnings outlets Australia-wide
More information: https://www.bunnings.com.au/campaign/flood-relief-bbq
Save Lives with Australian Red Cross
The Australian Red Cross (ARC) is not just an organization that facilitates blood donations for those who need them most. It takes effort to be there when humanity calls for help in other ways most needed. Responding to the call, it is rallying for financial support to help Australians struck by the QLD and NSW floods.
60 AUD can reduce trauma by reconnecting families. 100 AUD can enable ARC to after-emergency wellbeing and support calls for 10 people. With 250 AUD, an ARC team will have enough funds for setting up an evacuation centre in affected areas. If these amounts are not something you can afford, you can choose to donate a different amount that you're able to give as well. According to the ARC site, every dollar you donate counts and could make a life-changing difference.
When: Ongoing
Where: Online
More information: https://www.redcross.org.au/floodsappeal/
Do Good Works with Vinnies
The NSW and QLD chapters of St Vincent De Paul Society, fondly called Vinnies, are also requesting your generous support with their respective flood appeals. Vinnies are not just your favourite op shops with their great vintage finds. They are rallying efforts to help Queenslanders and NSW residents recover from the emergency devastation as well as to sustain these efforts even after the water levels have been reduced to normal levels.
To donate, head to the two Vinnies' chapters' respective websites.
When: Ongoing
Where: Online
More information: https://www.vinnies.org.au/page/Find_Help/Flood_appeal/
Be Creative and Help Your Way
It's not just the big names and established institutions that can deliver. A lot of other Australian businesses have turned to their ingenious ways to help out fellow Aussies in need. From parties and music events to giving-inspired product sales, the power of the entrepreneurial spirit with a giving heart has been shining through once more. If you're a business owner, you can come up with your ideas too. If you love shopping, then it's time to look for products and services from companies that are committed to helping with flood relief efforts. If you know such a company, product, or event, drop a comment below this post to share the opportunity.
Together, we can make things possible.
---